Essential oils can provide a major sense of relief for your hair. These powerful natural remedies are extremely beneficial for hair growth and dryness.
According to one study, roughly 80% of men begin to suffer from hair loss from alopecia by age 80.
No one wants to suffer from damaged or thinning hair. We all want to look our best, right? If so, I am here to provide a little assistance on your journey to healthy hair.
Keep reading to learn about 7 amazing essential oils for hair growth.
This post contains affiliate links. This means I will make a commission at no extra cost to you if you click through and make a purchase. I only recommend products that I have used or supported. All purchases help support the blog. Read the full disclosure, here.
---
What Are Essential Oils?
Essential oils are liquid elements obtained by steam distillation or mechanical cold pressing from plant material (flowers, leaves, fruits, seeds, stems, and roots). Essential oils have a distinctive aroma and flavor which is unique to the plant from which they are extracted.
Due to the existence of unique aromatic components, each essential oil has its own distinct aroma. They can be inhaled through aromatherapy, ingested orally by dilution, or applied directly to the skin (essential oils should be diluted in a natural carrier oil).
The general health of the hair strand and scalp increases dramatically when essential oils are applied to it. The hair strands become stronger and their natural luster is improved, in addition to growing at an optimal healthy rate.
How Does Hair Grow?
According to the American Academy of Dermatology, you are born with all of your hair follicles – roughly 5 million to be exact..
On your scalp, there are around 100,000 follicles. Studies have shown that the normal amount of hair loss is about 50 to 100 hairs everyday. Hair shedding makes room for healthy and new hair follicles to grow.
Hair grows from the bottom of a follicle under your skin, from a root. Blood from your scalp travels to the follicle, where it delivers oxygen and nutrients to the hair root. This natural process helps your hair grow.
Reasons for Hair Loss
There could be a number of factors involved when it comes to hair loss.
Temporary hair loss can result from hormonal shifts and imbalances caused by pregnancy, childbirth, or the withdrawal of birth control tablets. Chemotherapy agents, antidepressants, and various blood pressure and anti-inflammatory medications are only some of the drugs that can cause hair loss. (Prescription for Herbal Healing).
Other common causes of hair loss include nutrition deficiency, use of chemical-laced hair products, and heating tools. One of the most popular causes of hair loss is stress.
7 Natural Essential Oils for Hair Growth
Essential oils that are packed with significant hydrating and sealing characteristics are the finest for dry hair. These oils are ideal for preventing moisture loss in the hair and scalp. The following essential oils may be beneficial to dry hair:
Rosemary is a perennial woody herb native to the Mediterranean region. It has been used as food and medicine for millennia in the culinary and medicinal industries.
Rosemary oil is a fantastic natural moisturizer that promotes healthy hair growth and thickness. The accumulation of dead cells is responsible for hair growth and thickness. It's ideal for dry hair because of this.
Rosemary essential oil can accelerate hair growth by promoting cellular production. It also aids in the improvement of blood circulation in the scalp. Hair follicles require a supply of nutrient-rich blood to grow.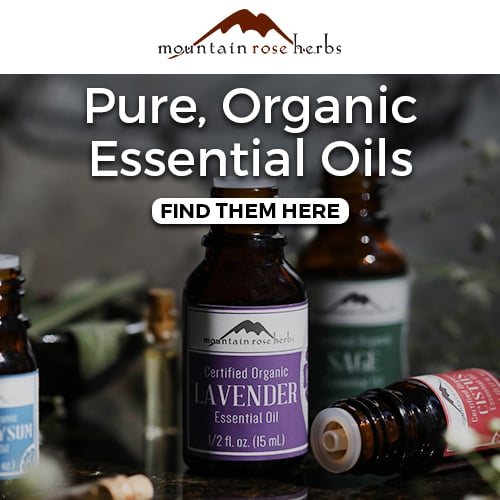 Cedarwood oil has antiseborrheic and antifungal qualities that help to minimize excessive sebum production on the scalp. When applied topically, cedarwood essential oil promotes enhanced blood circulation, which helps stimulate hair follicles. One can use cedarwood oil to soothe scalp conditions such as dandruff and folliculitis, as well as reduce inflammation of the skin.
Cedarwood may be hard to find in your local grocery store, but it can be found here.
Rose oil hydrates your hair strands, making them silky and lustrous. To deeply hydrate dry hair, mix a few drops of rose essential oil with a carrier oil such as argan oil or olive oil.
This oil contains high amounts of fatty acids, such as oleic, linoleic, and linolenic acids. These fats are helpful for hair because they strengthen your roots and help individual strands develop faster. The fatty acids also help to keep the hair and scalp moisturized.
Did you know that rose oil is rich in Vitamin C and lycopene?
These two components possess anti-oxidant properties. Rose oil contains phenolic chemicals that have anti-inflammatory properties for the scalp. The presence of phenyl ethanol and geranial gives it antimicrobial properties.
Problems with Hair Growth?
Sometimes, we do not get all of the nutrients we need to keep our bodies strong and healthy. With the help of eating healthy overall, and some natural herbal supplements like Hair, Skin & Nail Support, you can improve your hair growth sooner than you know it. For more information, click the link below
Thymus vulgaris essential oil is steam distilled from the aerial part of the plant. The aroma of this middle note is robust and spicy-herbaceous. Thyme oil pairs well with eucalyptus, lavender, Peru balsam, rosemary, or bergamot in cleaning recipes, topically, or in aromatherapy.
Thyme essential oil's calming properties may provide treatment for eczema, which can occur on the scalp, in hair care. Thyme essential oil has antibacterial characteristics, which can help to kill bacteria while also soothing dry, irritated skin.
Lavender oil is a flower-derived essential oil. The topical application of lavender oil has been known to increase hair growth in studies.
It boosts the number of hair follicles on the head, giving you fuller, thicker hair. It also contains antibacterial and antibacterial properties, making it suitable for those who suffer from dandruff.
When blended with a carrier oil and massaged into the scalp, it promotes circulation, stimulates hair growth, and even prevents hair loss. When the scalp is treated with lavender oil, the hair follicles that form are rooted deeper, resulting in reduced hair loss.
The resin of Boswellia carteri is steam distilled to produce organic frankincense oil. For thousands of years, this fresh and woody base note has been employed in perfumery. Incense made from frankincense has a long history. It was first burned by the Egyptians and is commonly used in a variety of cultural rituals.
Because of its ability to enhance skin health, Frankincense essential oil is frequently used in salves and lotions. Myrrh, lemon, palmarosa, and sandalwood oils work well together.
When applied directly to the scalp, Frankincense essential oil is thought to help delay (and eventually prevent) hair loss as well as encourage hair growth. Although in small levels, Frankincense includes Vitamin E, which helps to nourish and strengthen the hair from within.
Sandalwood is an evergreen semi-parasitic tree native to India, Malaysia, and portions of Australia. It grows to a height of about twenty to thirty feet by burying its roots in adjacent trees. (The Complete Illustrated Encyclopedia of Magical Plants)
Sandalwood essential oil's natural properties may aid to improve hair's overall appearance. Sandalwood essential oil has antibacterial and anti-inflammatory characteristics that may help to keep your scalp healthy. Its energizing scent has also been linked to increased mental attentiveness.
---
This information has not been evaluated by the Food and Drug Administration. This information is not intended to diagnose, treat, cure, or prevent any disease. For educational purposes only.